Posted by the folks at Cow & Lizard on May 27th 2016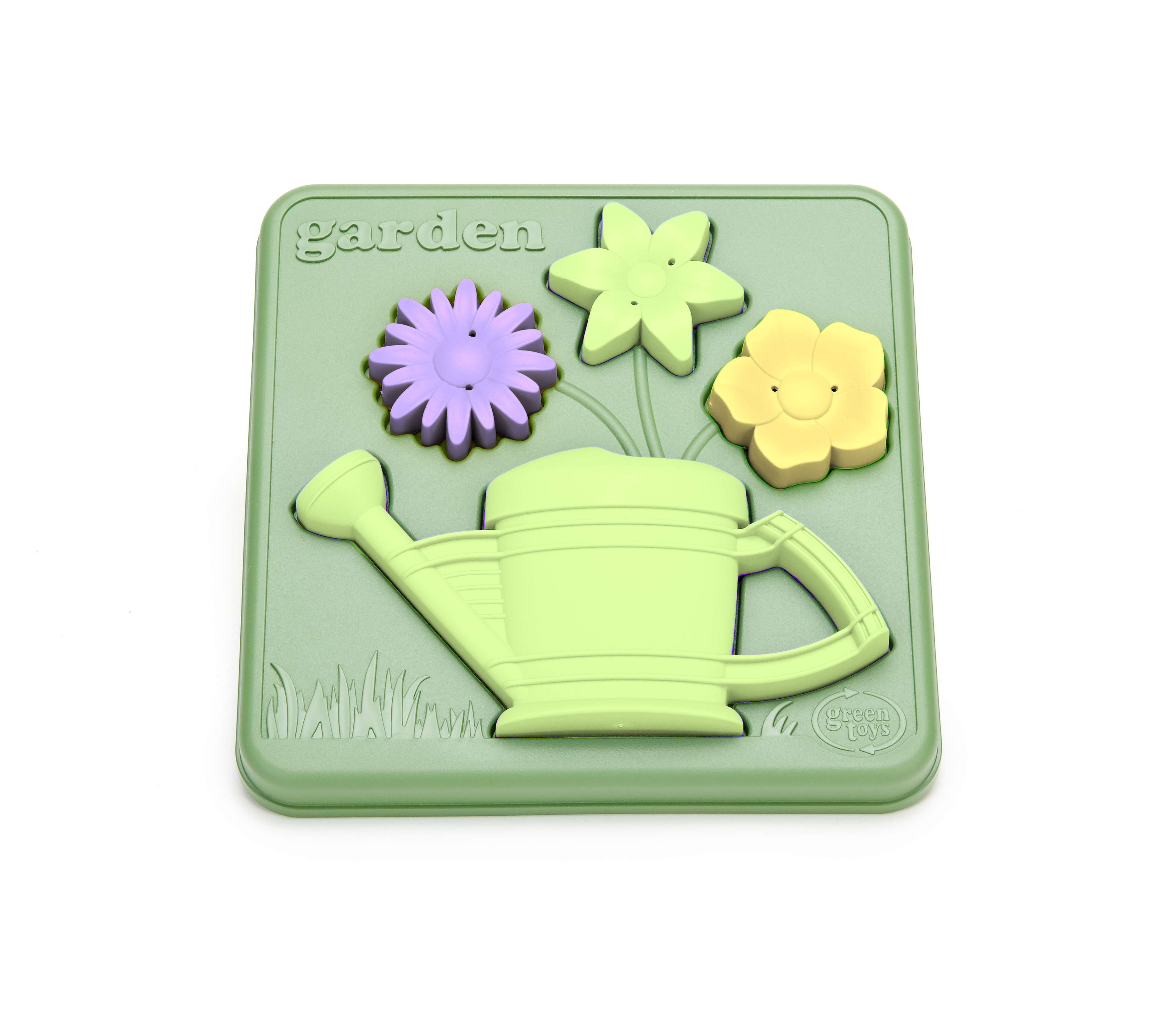 Wow - the new 3-D puzzles from Green Toys are wonderful - we just love them! These 4 piece puzzles come in a tray in three different theme - Garden, Tea Time and Dump Truck. The colors are bright, the pieces are easy to grasp and they into the shapes on the tray base. The tray base is about 8" x 8" and the puzzle is recommended for toddlers ages 1 year and older.
These puzzles are great to help develop:
fine motor skills & coordination
imagination & pretend play
problem solving & communication
Green Toys are earth friendly as they are made from 100% recycled plastic. the manufacturing of these eco0friendly toys saves energy, reduces greenhouse gas emissions and minimizes their carbon footprint. And even beter - they are made in the USA.
Collect all three and your kids can water the flowers with the Garden puzzle, have a party with the Tea Time puzzle and do some heavy work with the Dump Truck puzzle.